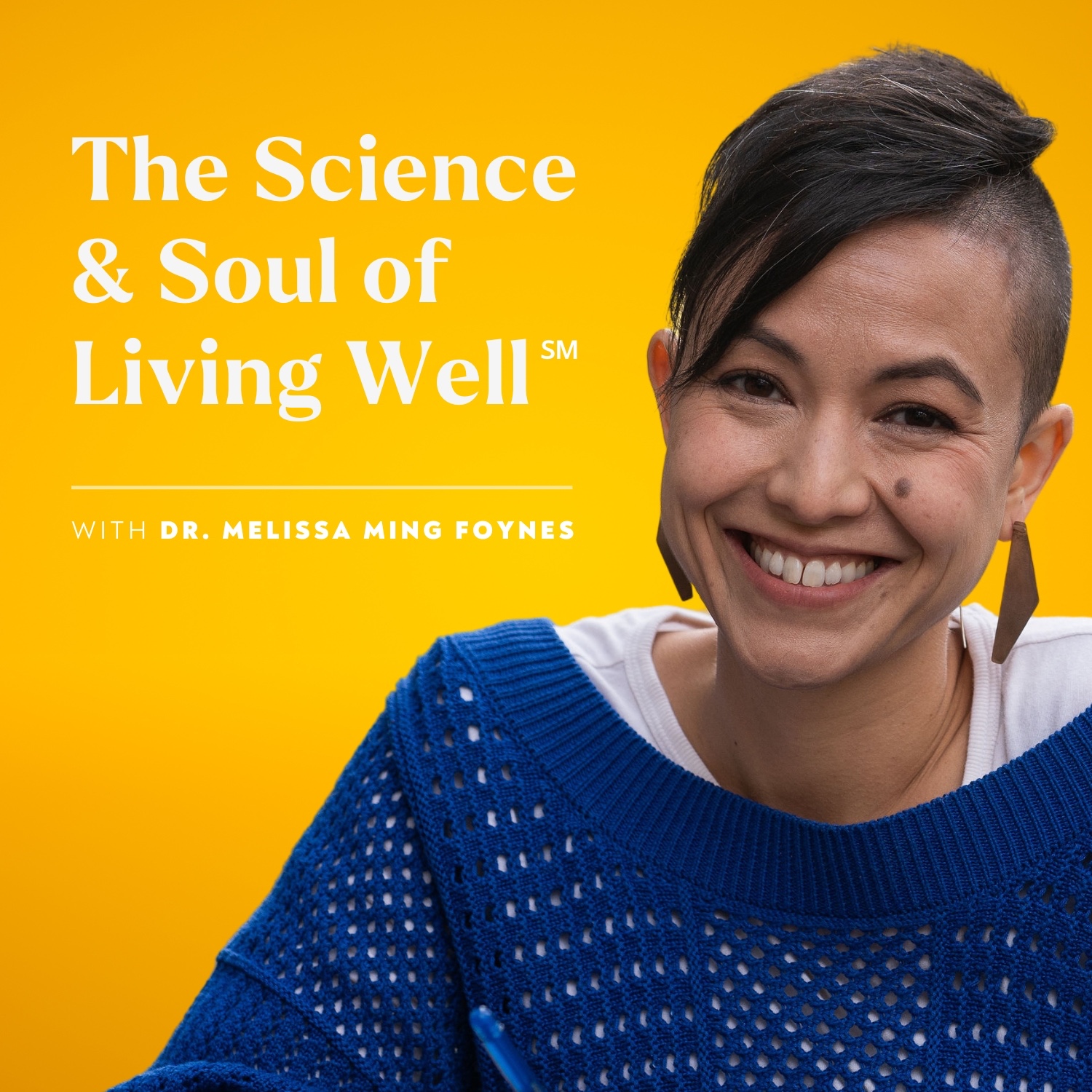 The Science and Soul of Living Well is a podcast hosted by clinical psychologist, educator, trauma-informed mindfulness, meditation and yoga teacher, and Ayurvedic doula, Dr. Melissa Ming Foynes. Melissa and her guests dive deeply into ways to integrate evidence-based information from psychology and complementary and alternative medicine into our daily lives so that we can cultivate resilience and live with more meaning, purpose and alignment with our values in all life domains (e.g., relationships, parenting, career, physical, mental, and sexual health and well-being, spirituality, identity) even in the most stressful and darkest of times.
Episodes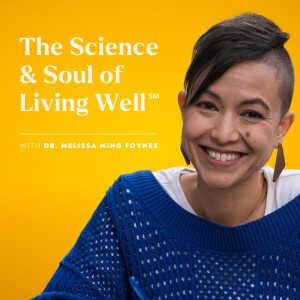 Thursday Dec 02, 2021
Thursday Dec 02, 2021
In today's episode, I speak with Ameya Duprey (@ShaktiCare), board certified Ayurvedic practitioner, massage therapist and Ayurvedic postpartum doula about 5 key pillars of Ayurvedic wisdom ("eat, heat, sleep, love, and repeat") that can guide postpartum care that truly nurtures the birthing parent in the immediate aftermath of birth and for many years beyond.
Ayurveda is a rich and complex holistic preventative medicine system originating in India over 5,000 years ago. Ayurveda can promote recalibration in times of stress, transition, and imbalance, and there are specific recommendations and healing modalities that can be particularly beneficial in the postpartum period, regardless of how the birth unfolded and the birth parent's unique mental and physical constitution prior to pregnancy. Ayurvedic postpartum care is well beyond the scope of one episode, so we hone in on some concrete takeaways you can share with others and implement in your own life.
Ameya has been helping postpartum mothers fully heal from birth for over a decade. Her works include her published postpartum cookbook Mama's Menu: Ayurvedic Recipes for Postpartum Healing, her signature postpartum recovery program Fully Healed Mama, and her postpartum care blog, ShaktiCare.com
Check out Ameya's FREE masterclass How To Fully Heal From Birth Without Feeling Stressed & Exhausted at https://shakticare.com/heal. To learn more about Ameya or to connect with her further, visit her website, full of resources include a rich and comprehensive blog: https://shakticare.com
Additional Resources & Information
Please note that the information provided in this episode does not constitute professional advice or therapy, mental health services, or health care services, & is not intended to serve as a substitute for professional advice or services. If you are struggling with a mental health crisis or need immediate assistance, please call 911 or go to your nearest emergency room.