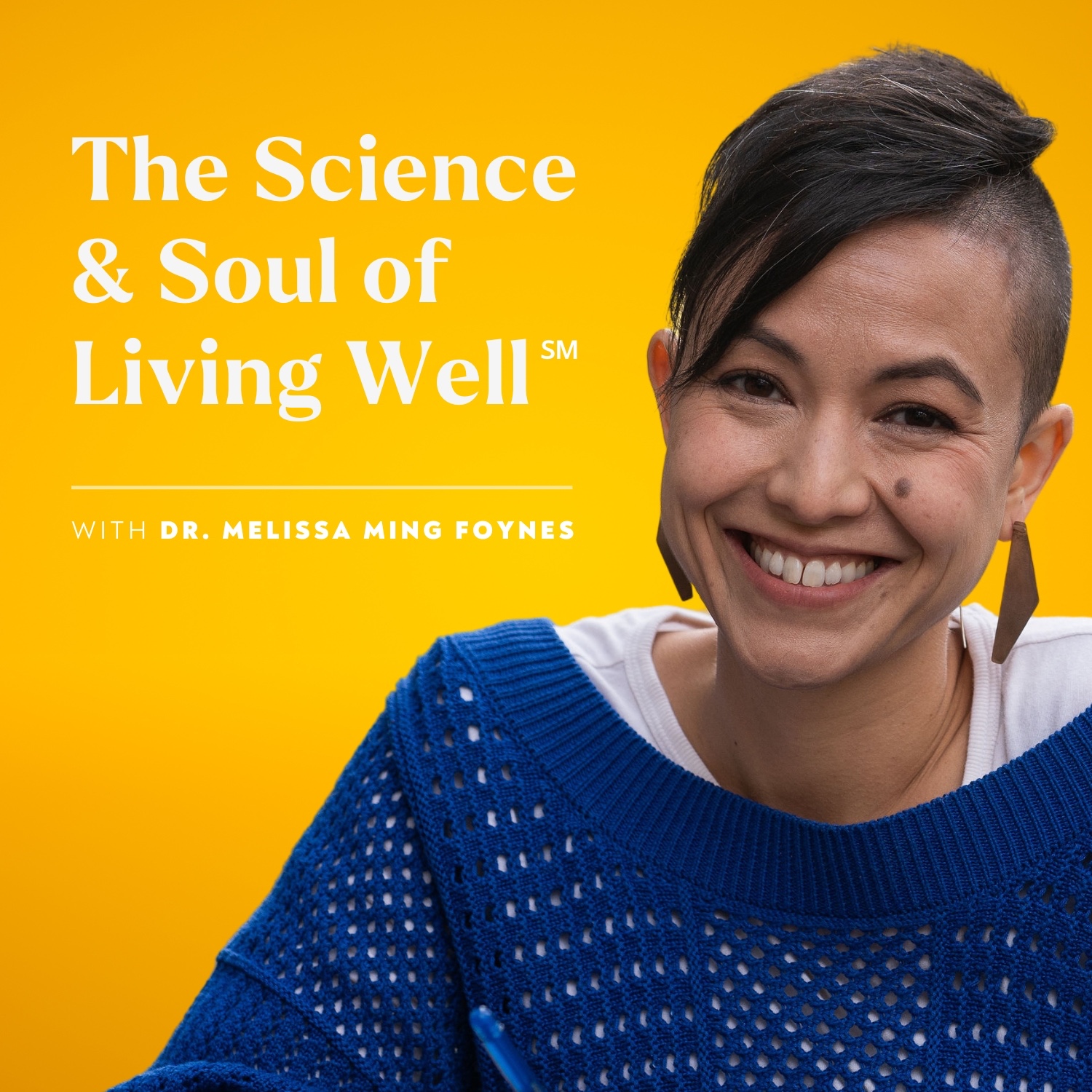 The Science and Soul of Living Well is a podcast hosted by clinical psychologist, educator, trauma-informed mindfulness, meditation and yoga teacher, and Ayurvedic doula, Dr. Melissa Ming Foynes. Melissa and her guests dive deeply into ways to integrate evidence-based information from psychology and complementary and alternative medicine into our daily lives so that we can cultivate resilience and live with more meaning, purpose and alignment with our values in all life domains (e.g., relationships, parenting, career, physical, mental, and sexual health and well-being, spirituality, identity) even in the most stressful and darkest of times.
Episodes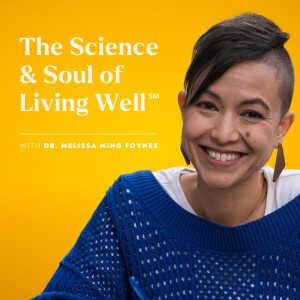 Friday Jan 14, 2022
Friday Jan 14, 2022
In this episode, I have a rich conversation with Becca Clegg (@beccaclegglpc), an inspiring author, psychotherapist, embodiment teacher, consultant, & speaker, about listening to & learning from your body's wisdom.
Becca & I talk about what it means to live in an "embodied" way & why embodiment is so important. We also offer specific examples of how to recognize when you are veering toward disembodiment. Throughout our conversation, we share simple & accessible ways you can deepen your own practice of embodiment. We also highlight how embodiment and connecting and/or reconnecting with your body is a non-judgmental, compassionate framework for feeling what you feel. Such an approach can counteract your conditioning from cultural messages and life experiences that has taught you to view the body as shameful, or to understandably associate the body with a lack of safety. We close by discussing ways of cultivating more resilience in the face of stress through simple vagal toning practices. The journey towards increased embodiment is personal, not linear, and possible for everyone.
Becca Clegg is an author, psychotherapist, embodiment teacher, consultant, and speaker. She has worked for over 15 years as a therapist and currently has a private practice specializing in the treatment of women's issues in Atlanta, GA. She has passion for working with women and strives to provide a supportive place for her clients and community to explore and heal their relationship with food, self-image, embodiment, spirituality (connection to that which goes deeper than the physical) & personal development. To connect with Becca, visit her website (https://rebeccaclegg.com), follow her on Instagram (@beccaclegglpc), & check our her book (https://rebeccaclegg.com/the-book/).
Additional Resources & Information
Please note that the information provided in this episode does not constitute professional advice or therapy, mental health services, or health care services, & is not intended to serve as a substitute for professional advice or services. If you are struggling with a mental health crisis or need immediate assistance, please call 911 or go to your nearest emergency room.