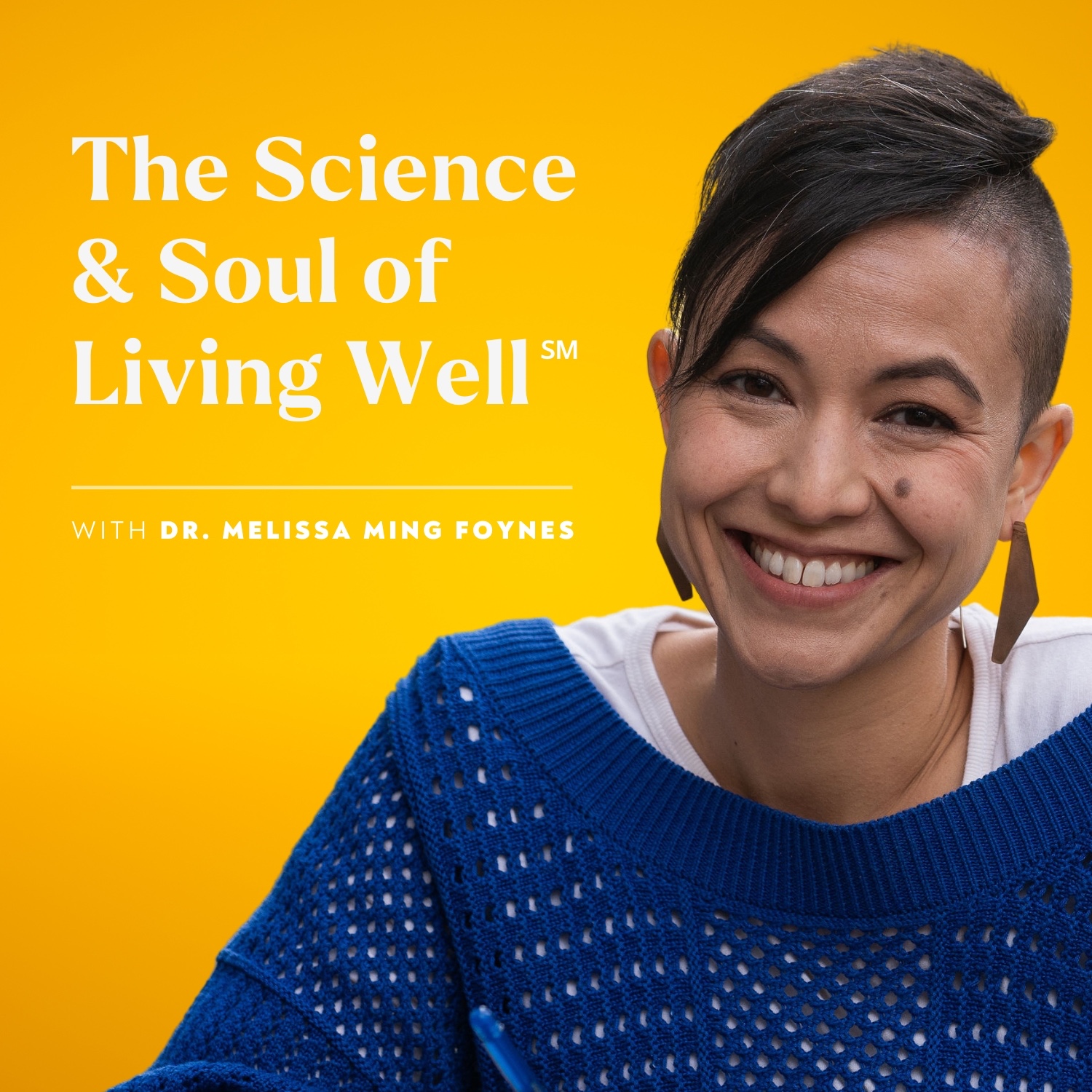 The Science and Soul of Living Well is a podcast hosted by clinical psychologist, educator, trauma-informed mindfulness, meditation and yoga teacher, and Ayurvedic doula, Dr. Melissa Ming Foynes. Melissa and her guests dive deeply into ways to integrate evidence-based information from psychology and complementary and alternative medicine into our daily lives so that we can cultivate resilience and live with more meaning, purpose and alignment with our values in all life domains (e.g., relationships, parenting, career, physical, mental, and sexual health and well-being, spirituality, identity) even in the most stressful and darkest of times.
Episodes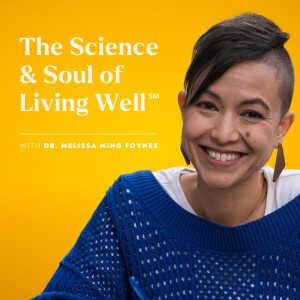 Tuesday Aug 10, 2021
Tuesday Aug 10, 2021
In this episode, I speak with Kira Willey (@kirawilley), an award-winning children's music artist, author, kids' yoga & mindfulness expert, TEDx speaker, & creator of Rockin' Yoga school programs (read more about Kira below). Kira is an incredibly inspiring & passionate gem of a human, & she has dedicated herself so wholeheartedly to sharing the wisdom of "the 3 M's" (mindfulness, movement, & music) & their benefits for children & adults alike.
Kira shares the 3 Ms in such an accessible way & demystifies what it means to practice them daily. She emphasizes how important it is to have FUN with them & "bite-sized" ways you can practice them that truly make a difference in your ability to approach life with more presence, flexibility, & heart.
In this episode we discuss: 1) ways you can be mindful & active at the same time; 2) how mindfulness, movement, & music help you regulate & learn better; 3) the power of training yourself to slow down & pause in our fast-paced culture; 4) self-awareness as the foundation of kindness, compassion, gratitude & responsible decision-making; 5) letting go of judgments about how mindfulness "should" look & finding what works for you & your family.
Additional Resources
More about Kira:
Website: kirawilley.com
TEDx Talk: https://youtu.be/uOlIdmMK_zM
IG: @kirawilley
Twitter: @kirawilley
Kira Willey is an award-winning children's music artist, author, kids' yoga & mindfulness expert, TEDx speaker, & creator of Rockin' Yoga school programs. Her five releases of yoga albums for kids have all won numerous industry awards & earned national acclaim; her hit songs include "Colors," which was featured in a worldwide Dell ad campaign. Her most recent release is Every Voice, winner of Parents' Choice Gold, that Foundation's highest award. The single "Real Girl," from Every Voice, was given ASCAP's 2018 Joe Raposa Children's Song Award.
Kira's children's mindfulness books include the bestselling "Breathe Like a Bear" (Random House Kids), which has earned more than 2,000 five-star reviews & been translated into eleven foreign languages. A companion book, "Peaceful Like A Panda," with 30 all-new mindful moments proven to to help children calm themselves down, let go of stress, & focus their energy, is available now!
Kira has also authored the children's board book series "Mindfulness Moments for Kids,"  which includes the titles "Listen Like an Elephant," "Breathe Like A Bear," & "Bunny Breaths;" a fourth title will be published in 2021.
PBS TV affiliates nationwide air "Breathe With Me" & "Fireflies Yoga," two yoga-for-kids programs Kira created & hosts; her "Music You Can Move To" series with kids' music superstar Laurie Berkner can be heard daily on SiriusXM Radio. Kira's TEDx talk, "Bite-Sized Mindfulness," can be viewed online. 
Kira speaks at conferences, leads Professional Development days & teacher trainings, & performs Rockin' Yoga Assemblies & Concerts with her band nationwide. She also leads the River Valley Choir, plays fiddle in the not-quite-bluegrass band Moonshine & Millet, & is a founder of the singing-is-for-everyone experience, Choir & Company!