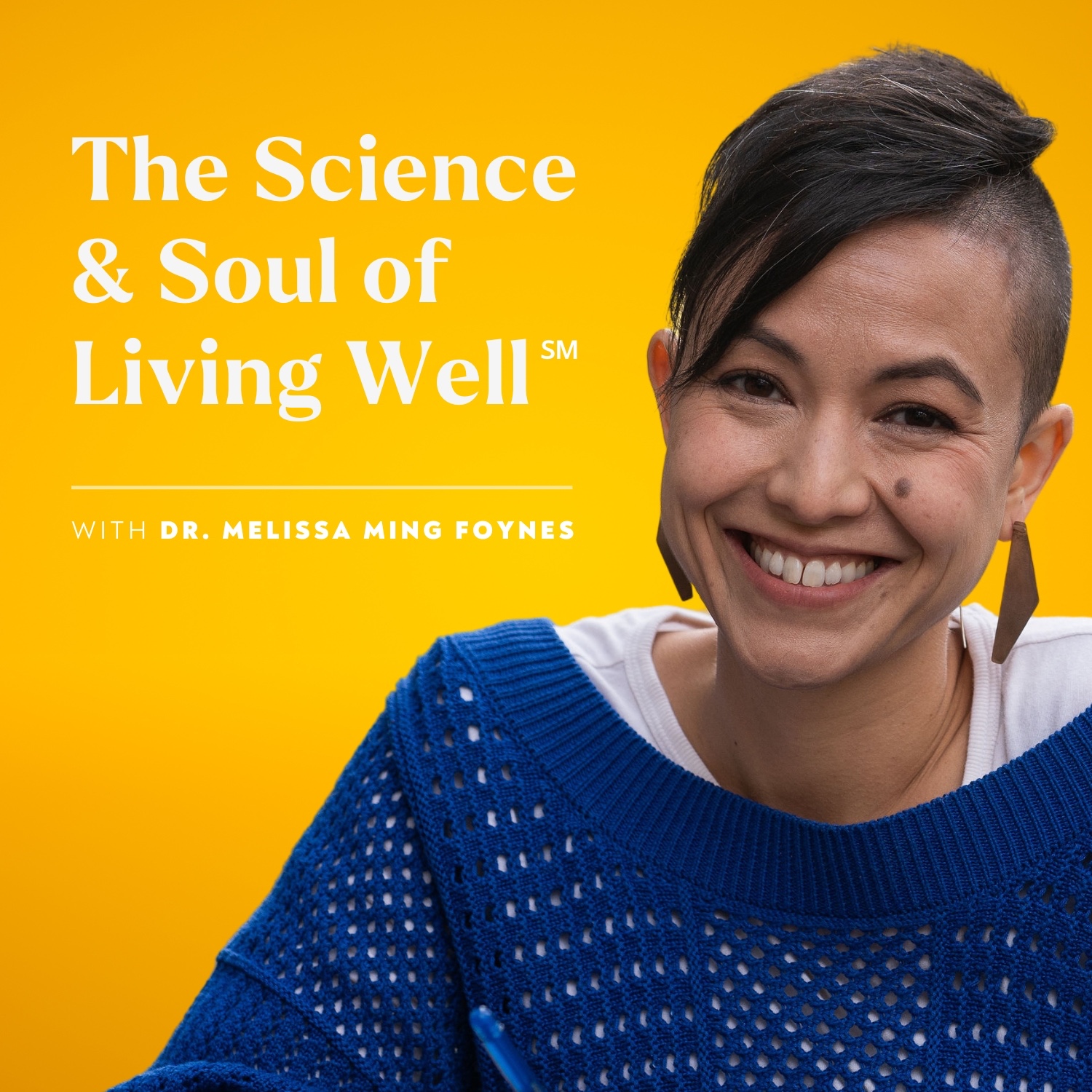 The Science and Soul of Living Well is a podcast hosted by clinical psychologist, educator, trauma-informed mindfulness, meditation and yoga teacher, and Ayurvedic doula, Dr. Melissa Ming Foynes. Melissa and her guests dive deeply into ways to integrate evidence-based information from psychology and complementary and alternative medicine into our daily lives so that we can cultivate resilience and live with more meaning, purpose and alignment with our values in all life domains (e.g., relationships, parenting, career, physical, mental, and sexual health and well-being, spirituality, identity) even in the most stressful and darkest of times.
Episodes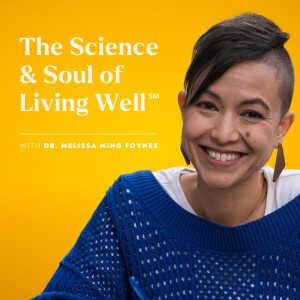 Tuesday Aug 24, 2021
Tuesday Aug 24, 2021
In this first episode of a 3-part series on perfectionism, I define perfectionism and outline three key dimensions: 1) 𝘴𝘦𝘭𝘧-𝘰𝘳𝘪𝘦𝘯𝘵𝘦𝘥 𝘱𝘦𝘳𝘧𝘦𝘤𝘵𝘪𝘰𝘯𝘪𝘴𝘮, which involves requiring perfection of yourself, 2) 𝘰𝘵𝘩𝘦𝘳-𝘰𝘳𝘪𝘦𝘯𝘵𝘦𝘥 𝘱𝘦𝘳𝘧𝘦𝘤𝘵𝘪𝘰𝘯𝘪𝘴𝘮 which involves requiring perfection of other people, and 3) 𝘴𝘰𝘤𝘪𝘢𝘭𝘭𝘺 𝘱𝘳𝘦𝘴𝘤𝘳𝘪𝘣𝘦𝘥 𝘱𝘦𝘳𝘧𝘦𝘤𝘵𝘪𝘰𝘯𝘪𝘴𝘮, which involves believing that other people require perfection of you. I also help you examine the ways in which perfectionism may show up in varying degrees in different life domains of your life (e.g., appearance, physical fitness, profession, hobbies/vocation, parenting/mentorship, relationships, sexual life, physical environment, vulnerability, relationship to time and space, relationship to success, self-worth/beliefs). I describe some of the root causes of perfectionism to help you consider how perfectionism might have been developed in your own life, all through a lens of compassion since perfectionistic tendencies often develop in an attempt to cope with anxiety and in response to prior life experiences and conditioning. I also dispel common myths about perfectionism by sharing what the research says about the pros and cons of different dimensions of perfectionism. Throughout, I emphasize the importance of really gaining insight into your perfectionistic tendencies and patterns and the ways in which they both do and don't serve you so you can have more clarity with which to decide what, if anything, you want to change in your life and can therefore live from a more intentional place. Stay tuned for the next two episodes in this 3-part series, as well as a forthcoming free workbook to accompany you as you continue to understand and address perfectionistic tendencies. 
Additional Resources & Information
For more strategies that can support you in managing perfectionistic tendencies, check out my free 4-part video series on building resilience: https://melissafoynes.com/free-series

If you're interested in personalized support in understanding and breaking through patterns of perfectionism, check out my 1:1 Coaching Program: https://melissafoynes.com/1-1-program

Follow @drfoynes on Instagram for more tips on gaining insight into and addressing perfectionistic tendencies.
Please note that the information provided in this episode does not constitute professional advice or therapy, mental health services, or health care services, & is not intended to serve as a substitute for professional advice or services. If you are struggling with a mental health crisis or need immediate assistance, please call 911 or go to your nearest emergency room.